Welcome to the Air Water Earth Publications – Home of the Guide to the Wild Side series, essays and information, and Enjoying Calgary With Your Dog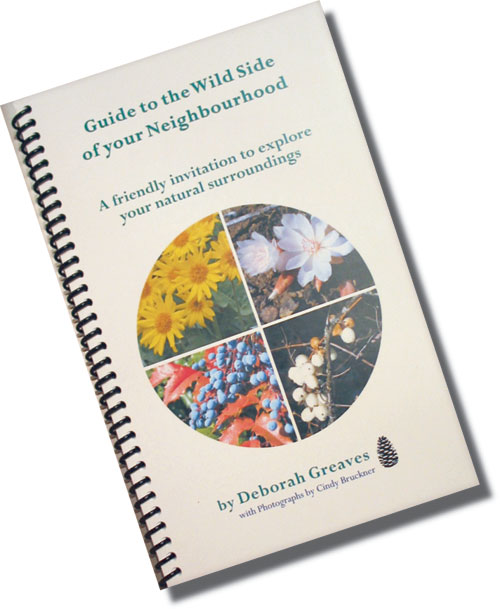 We're the creators of Guide to the Wild Side of the Neighbourhood guide books, created for curious people who enjoy being outside.
Complete with information about paddling and snow shoeing, the whole-Valley version of our Guide to the Wild Side of Your Neighbourhood in the Okanagan Valley is available by ordering through this website or by visiting these retail outlets:
WEST KELOWNA, B.C.
The UPS Store, #22, 2475 Dobbin St/Highway 97 (near the Westbank Heritage area) phone: 250-768-2012
CALGARY, A.B.
Map Town , #100 - 400 Fifth Ave SW, Calgary, AB T2P 0L6 T: 403-266-2241 www.maptown.com
Full-colour guide books designed, custom printed and bound entirely in the Okanagan Valley, $24.95.

Please visit our website again for new retail outlets as they are added.
Builders, Realtors, Bankers: Treat Your Clients to a Guide to the Wild Side Specially Created For Their Neighbourhood
The Guide to the Wild Side will help newcomers and home purchasers get to know the wild side of beautiful developments and subdivisions in B.C. and Alberta. Theyíre designed for people of all ages who want to be healthy and active, who want to explore hills, meadows and trails with family and friends.
Are You New To Living Near the Wild?
Though our handy multi-purpose guide books will entertain long-time residents in British Columbia or Alberta , the Guide to the Wild Side of the Neighbourhood was created with certain people in mind: new-to-nature residents.

Want More of the Great Outdoors and Healthy Living?
The Guide to the Wild Side of the Neighbourhood is a friend to people who are new to areas close to the wilderness - active, curious people who have invested in a new close-to-nature lifestyle.
There are so many 'Super Natural" areas worthy of exploration, but we're particularly focused on communities located close to natural lands. There's plenty of scientific evidence that living close to nature is good for human health.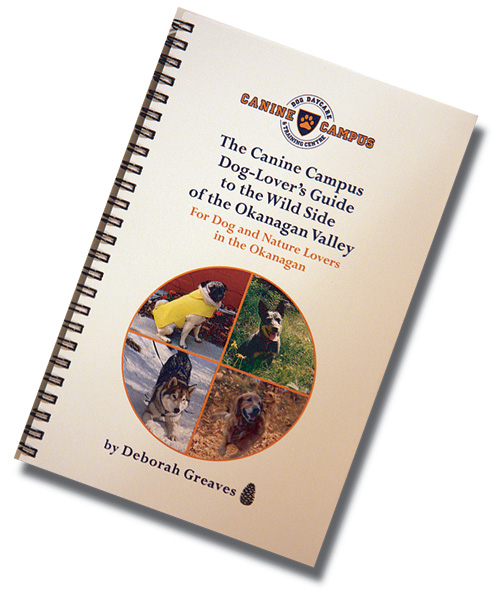 Go Natural!
You donít need a treadmill- itís healthy and inexpensive to explore natural amenities around your home. Walking is free and easy. Many real estate developments in BC and Alberta are located close to beautiful parks and natural areas. Our books share some of the many features and delights of nature close by.
Nature Lovers, Fitness Buffs, Photographers -
Here is your handy tour guide to Super Natural. Lightweight and weather resistant, our guides can travel outside with friends and family, residents and visitors.
The Guide to the Wild Side includes helpful hints, resources and information on what to be prepared for when checking out your new environment.
Be Prepared
The climate and terrain of each region may be very different. Our guide bookss provide details on each area's special traits, along with information on weather and suitable clothing.
Meet Authentically Wild Neighbours
Feathered, furry, tall or small – super-natural areas in BC and Alberta are home to a host of wild creatures, from marmots, turtles and mice to elk, deer and moose, with a variety of fascinating predators tracking them. Our Guides to the Wild Side will introduce explorers of all ages to the living things that share the neighbourhood surroundings.
The Guide to the Wild Side of the Neighbourhood
Is a thoughtful gift from developers and realtors to their purchasers, from banks to those who take out mortgages, from lawyers to their clients, from builders and suppliers to their customers - or from one friendly neighbour to another. To find out more, email:info@airwaterearth.ca.
By special arrangement, Air Water Earth Publications can create customized Guides to the Wild Side for neighbourhoods, complexes and developments anywhere in beautiful British Columbia, Alberta, and the Yukon and Northwest Territories.